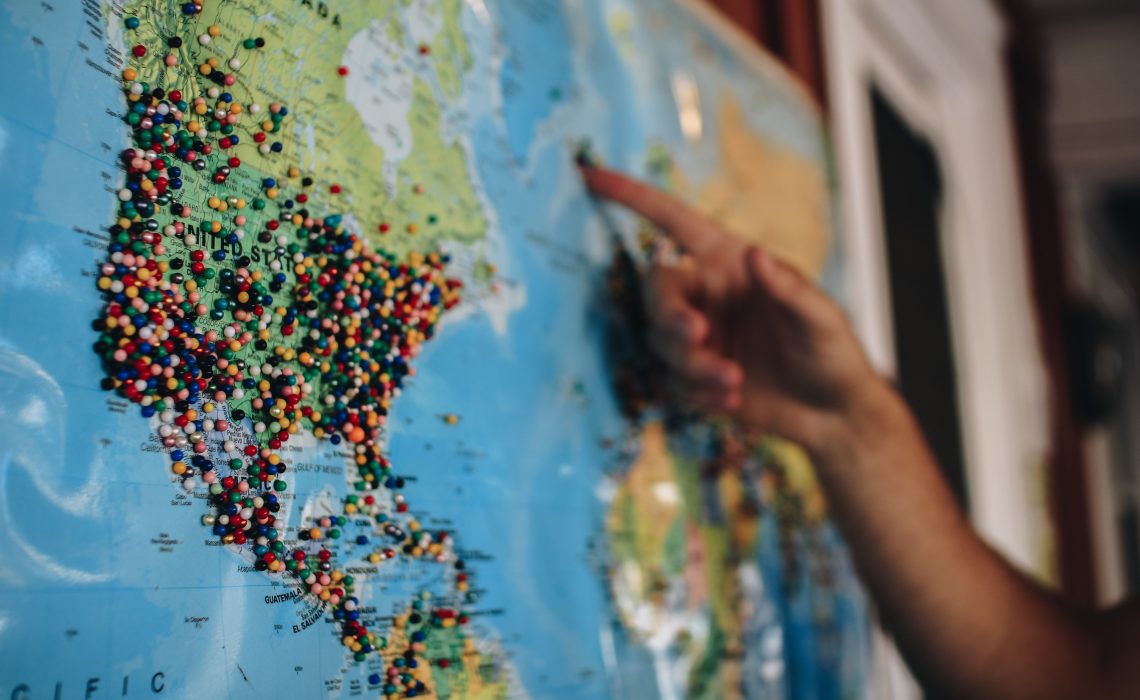 You can support local business by choosing a travel agent instead of booking online.
The digital revolution has seen travellers become pros at booking vacations online. There is no denying there are scores of travel deals and discounts to be found on the internet. Who doesn't love the adrenaline rush when you click 'book' and save hundreds or even thousands of dollars on a flight or vacation?
The thing is, researching a vacation and finding sweet savings can take hours, days, or even weeks to nail down. The options are endless and can even become complicated for even the savviest traveler.
In 2020, the Covid-19 pandemic has impacted travel in ways that have never been seen before. As the year goes on, the entire travel industry has been working around the clock to develop new ways to get people traveling again. Travel agents have been kept informed every step of the way. Behind the scenes, there are numerous updates, video calls, training sessions and hundreds of emails every day. Travel agents have access to first-hand information about how destinations and travel suppliers are changing and adapting to keep people healthy and safe. Even though traveling has come to an almost standstill, the industry has definitely not shut down, in fact, everyone has been working even harder!
Before the pandemic, the pendulum definitely started swinging back with more and more people choosing travel agents to book their trips. Now it is even more important and helpful to use a travel agent. Why? Read on!
Using a travel agent supports local business and helps your economy
This is more crucial than ever! With economies trying to recover from the pandemic induced recession, keeping your dollars local is necessary.
When you book online, the commission or fees incorporated into your flight, hotel, package, or tour goes directly to the corporate head office. That office can be in a different city, province or even country, meaning you support an economy distant from your own community.
If you want to help your economy, support local business and use a travel agent in your own town or city. The commission or fee is on par with what you would pay if you booked online. Sometimes the total cost will even come out to less, and you'll be a supporter of a person or business right in your community.
A travel agent has experience and resources that can't be found online.
Travel agents have a ton of experience with booking trips, and they are backed with a huge network of people who have worldwide inside information that you may not find online. Travel agents have access to an array of tools that are not visible to the average consumer.
Especially with navigating the Covid-19 pandemic, finding the safest destinations, and knowing the protocols for all aspects of your trip, a travel agent is your right-hand person.
Of course, a travel agent can bring you bonus incentives as well. If you are looking for a better seat on the plane, room upgrades and other hidden incentives, a travel agent can often bring you added value for your trip.
A travel agent saves you time.
Searching and booking a vacation online takes a lot of time. Your time is valuable – a travel agent can match you to the right vacation from start to finish. An agent can put together a complete package from transportation, hotels, flights, and excursions, giving you peace of mind that everything is done and in order. Also, as more people travel with friends, families, and large groups, a travel agent can help define what everyone needs from their trip and customize it, saving hours.
A travel agent is your supporter and advocate.
A travel agent is there for you when you need help. Not just for booking, but for those rare occasions when things go wrong, an agent is there to advocate for you and get your vacation back on track. Usually a phone call, email or even text message away, an agent is there to give you peace of mind.
A travel agent can save you money.
Travel agents can often save you money based on supplier relationships or having access to hidden savings that are not displayed online such as transportation or transfers. They also know when there are sales or promotions that are coming up because of their relationships with hundreds of travel suppliers.
Travel suppliers communicate with travel agents often before going to market, giving them the advantage on pricing and promotions. Suppliers will often match online prices as well – so if you find a better deal your agent can find ways to either price match or provide incentives for booking locally.
Access to the best destinations and exclusive products.
Travel agents have a wealth of knowledge on worldwide destinations. They know the best times to go and perfect spots that will be the right fit for you. Again, because of their huge network of supplier and travel relationships, travel agents often have inside information on the hidden gems or up and coming hot spots. Many travel suppliers offer tours, treks and exclusive experiences only through travel agencies. As mentioned before, travel agents are also the first to know about low risk Covid-19 destinations and safety protocols of resorts, cruise ships and more.
Sure, there are still tons of folks who love the process of researching and booking a trip online. However, recent data from the American Society of Travel Agents shows 55 percent of Millennials are more likely to hire travel experts followed by 42 percent of Gen Xers. As the decade unfolds, trends are definitely pointing to these statistics increasing.
Happy travels – when it's safe to do so again!