Jasper is a beautiful alpine town in Canada framed by the snow-capped Canadian Rockies. It is an easy road-trip from Edmonton, Red Deer or Calgary; or an excellent place to stop for a night or two on your bigger Canadian adventure! In fact, Jasper was recently voted best ski town in North America by USA Today.
If you are looking to breathe in some clean, fresh mountain air and just get away from "it all", Jasper is still fairly quaint and quiet in comparison to Banff. It's a great place to rest and recharge, or if you're in for more adventure, a wonderful home base for exploring Canada's vast wilderness.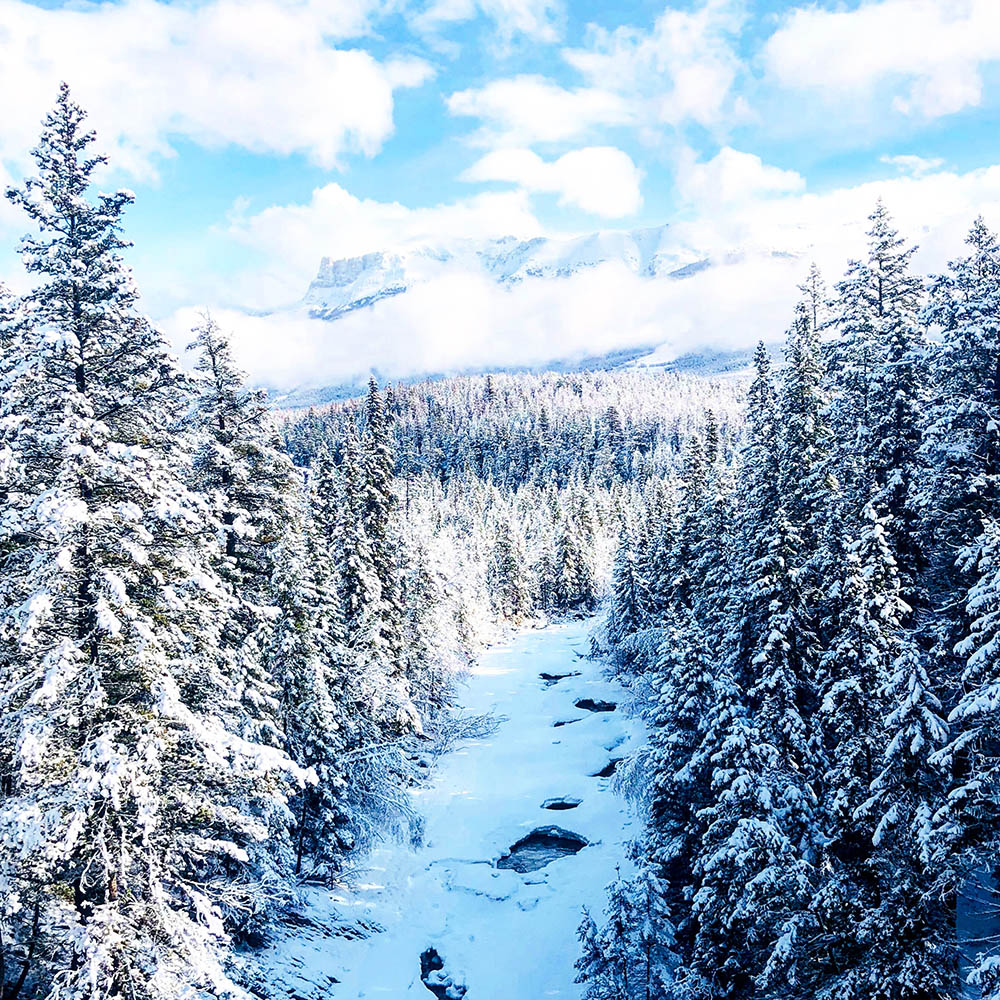 Weekend in Jasper
We've spent many family weekends in Jasper during both the winter and summer months. If you plan on going for two or three nights, here is a great little itinerary of things you can do with the kids.
1. Ski Marmot Basin
In the winter, Marmot Basin is a great place to take the family skiing. They offer lessons for the little ones on a nice, easy bunny hill. And for more advanced skiers or snowboarders, there are plenty of runs to enjoy on all types of terrain with spectacular scenery all around. We have been to many ski areas in the Canadian Rockies but Marmot Basin is our favorite one of all.
2. Take a flight with Jasper Skytram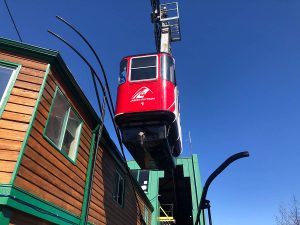 The Jasper Skytram is the highest and longest aerial tramway in Canada. The seven-minute ride to the top is fun for the entire family and you will be rewarded with unbelievable views! Hike to the summit and be in awe of the scenery around you. There are great photo opportunities and the adventure of hiking at the top of a mountain is not one your family will forget. There is also a little restaurant at the top to refuel after the hike!
3. Explore Maligne Canyon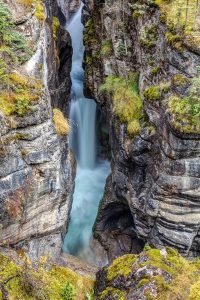 Maligne Canyon is the deepest slot canyon in Jasper National Park. The area has many waterfalls, underground stream outlets, and incredible scenery everywhere you look. In winter, the waterfalls are frozen over and is a spectacular site. Enjoy ice walking, ice climbing and marveling at natures frozen wonders around them. In summer, enjoy hiking, bird watching and exploring the most interesting canyon in the Rockies. There are so many incredible photo opportunities and overall it's a great learning experience for everyone including the kids.
There are a few tour companies in the area that provide guided tours and adventures, or you can discover the area on your own.
4. Walk the Town of Jasper
Jasper is not a huge town and families can enjoy an easy stroll through the main streets and browse through the many local shops. The kids will love you forever when you visit Candy Bear Lair and Ana Lea's Candy Lane, both local sweet shops filled candy and treats. There are lots of stores offering really unique items and souvenirs, and many great local restaurants and coffee shops to try out as well!
Visit the Jasper Municipal Library
We recently stumbled across the Jasper Municipal Library when walking around the town. There is a really cool area upstairs for the kids with lots of books, games, and crafts. We spent a couple hours there reading, playing and making crafts with the free materials they provided.
Across the street from the library is a great park with lots of different styles of equipment. We ended up spending the afternoon enjoying both the library and the park.
---
Every time we visit Jasper we always discover something new. What are your favorite things to do in Jasper with kids? Let me know in the comments below!