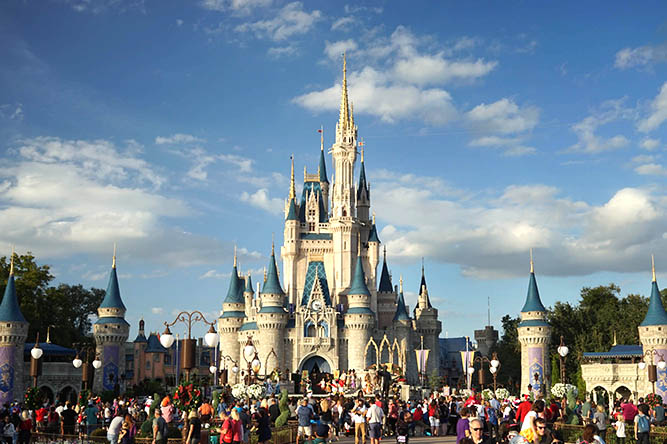 Contributed by Shauna H.
We have been lucky to go on several trips to Disney since our kids were preschoolers. We had a great time with our kids at every age. How we experienced Disney changed with their ages, but it has always been positive. Here are some things to know before visiting Disney theme parks.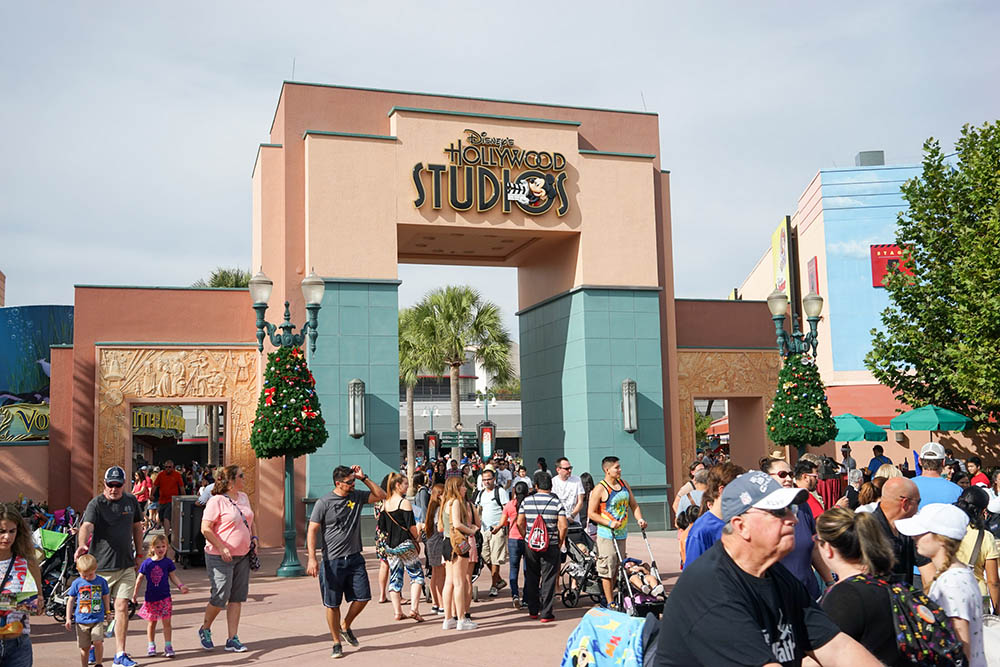 What is the best age to take kids to Disney?
I would say between three and nine years old were the most magical for my kids. They were mostly into Disney Princesses (my daughter thought they were real princesses), Cars, Tinkerbell, and characters from Disney shows.
Disney with young kids.
Our children were three and five years old on our first trip to Disney World. My husband and I look back on this as one of our favorite family trips of all time. The kids were so excited by the characters, the rides and atmosphere were amazing, and it truly seemed like the happiest place on earth. My husband and I had never been to Disney World – it was just as magical for us as it was for them!
Disney with teenagers.
Our kids are now 12 and 14 years old and our most recent trip to Disney World was still fabulous! On past trips, we had to work around things like character dinners and meet/greets, but this time it was all about the rides. Especially exciting ones like Tower of Terror, Aerosmith's Rock 'n' Roller Coaster, or Everest (our favorite at Animal Kingdom). It was fun, great bonding (we strategized and planned as a family), no drama or tears and we easily powered through from open to close! It also cost us less as this was the first trip where they didn't care about all the Disney merchandise!
When is the Best Time to go to Disney?
When we plan our trips it is usually based on not missing too much school (especially now that they are older), and avoiding crowded parks!
Touring Plans
We do our best to avoid the big crowds and long waits by using Touring Plans to check out the weeks we are considering and eventually what days we go to what park. The subscription is $20 and well worth it as they predict crowd levels at the Parks based on planned events, holidays, which park had magic-hour that day, and even the economy. We even planned out our days based on avoiding the longest lines and use their Lines App once on site. You can even use it for an itinerary which we typically follow as a loose guideline.
Choose a slower or off-season time.
Another thing to consider is pricing. Choosing a 'slower' or more off-season time to visit typically means there are discounts to be had. For value and decent crowds look at January into early February, mid-August to end of September, and early November to mid-December (avoid Thanksgiving). If you go after mid-November you can enjoy the beautiful Christmas decorations!
We have been to Disney in November, February and June. June in Orlando was very hot, very busy and I'd likely not do again. If you don't mind it being a little cooler, January or the beginning of February is one of the best times to go for a quieter park, as is November. Although the weather is cooler, it's still a nice escape from winter in Edmonton (AND it wasn't cold enough to stop us from being the crazy Canadians in the pool!)
Book Character Dinners and Bibbidi Bobbidi Boutique early!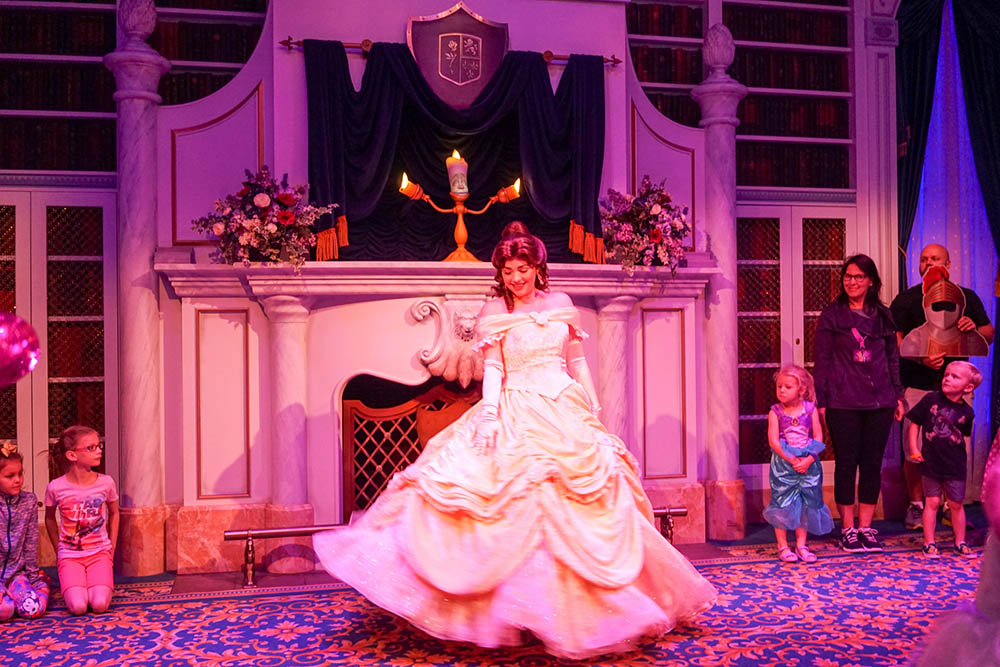 To ensure you get dinner with your child's most beloved characters, and the venue you most desire, you'll need to book early, same with Bibbidi Bobbidi Boutique. If you are not sure about spending the time or money on these experiences, I'd recommend it at least once if you can. We did the Bibbidi Bobbidi Boutique when they were three and five. They both loved it – my daughter got to be a princess for the day, and my son was just as happy with his colourful hair, sword & shield, and the attention that followed.
I suggest booking your appointment to happen early in the day in order to enjoy it longer, and if you are doing a special dinner with the Disney Princesses coordinate it with that!
Use a Stroller at Disney.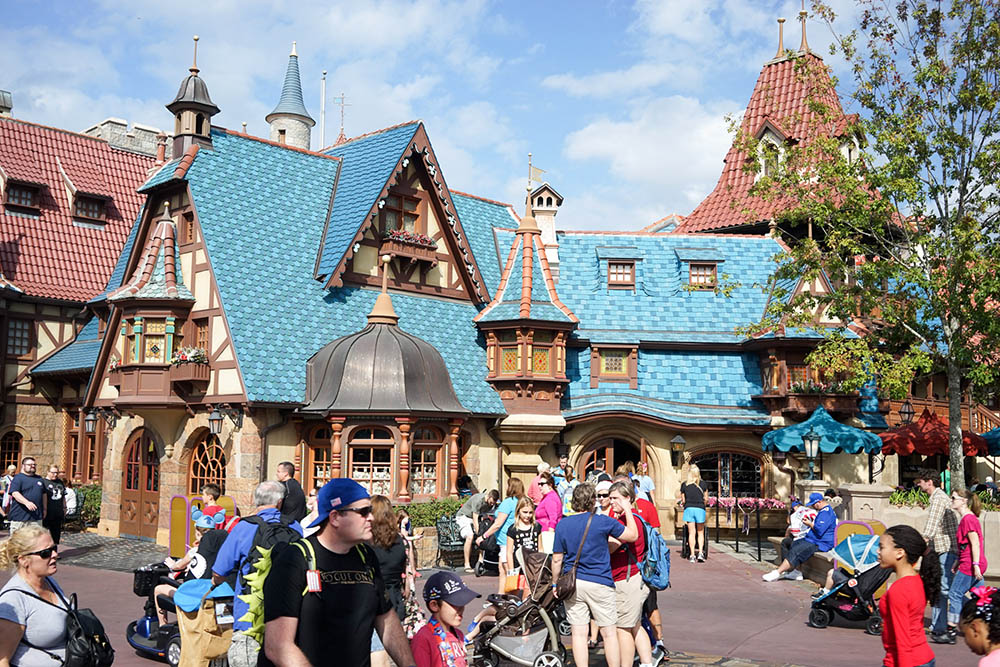 I would 100% recommend a stroller for 4 and under, even if you don't still use a stroller at home. It is a lot of walking, especially at Disney World. We brought our own for a few days and rented a few times. Personally, we found it less of a hassle to just rent a stroller. It was also nice to not push it around all day – we waited until later morning/early afternoon to rent. Both of my kids napped in the stroller and it was a lifesaver on long days when we stayed later for the fireworks. There is a ton of stroller parking, just have something to make your stroller recognizable!
Bring a Backpack to Disney
We always bring at least one backpack with us to carry water bottles, some snacks for the day, sunscreen, and jackets/sweaters. Bringing water and snacks not only helps cut back on costs but it's nice to have available during the long lineups. It is also important to consider layers – early mornings can be chilly and on days you are staying longer, it cools off fast when the sun goes down!
Unlike Universal, at Disney you can always bring your backpack with you (you don't have to rent a locker at each ride) so we found this much more convenient. On a few occasions we rented a locker earlier in the day, and then took it out for the afternoon/evening (carrying 4 full water bottles around can get a bit heavy and we usually didn't drink much before 11 a.m.).
Use Disney Fast Passes & Child Swap
We were surprised how many people we spoke to at the Disney Parks that were not aware of Fast Passes or Child Swap/Rider Switch. To make the most of your time at a Disney park, I'd recommend reading up on this before you go. You can book your Fast Passes online 30 days in advance of your trip (even longer if you are staying at a Disney resort).
If you will be using child swap, this article from WDW Prep School is a great resource to maximize use of Fast Passes in conjunction with child swap.
Should You Stay at a Disney Resort?
We have never stayed at a Disney Resort, but if I was to do it over again I would have when they were younger, especially our first trip when they were under five. It was very hot and there were a few days when the kids were ready to leave halfway through the day. If we had been staying at a Disney Resort rather than a 20+ minute drive away we'd have taken a break and gone back to the hotel for a swim. There are also some pretty good perks to staying at a Disney Resort: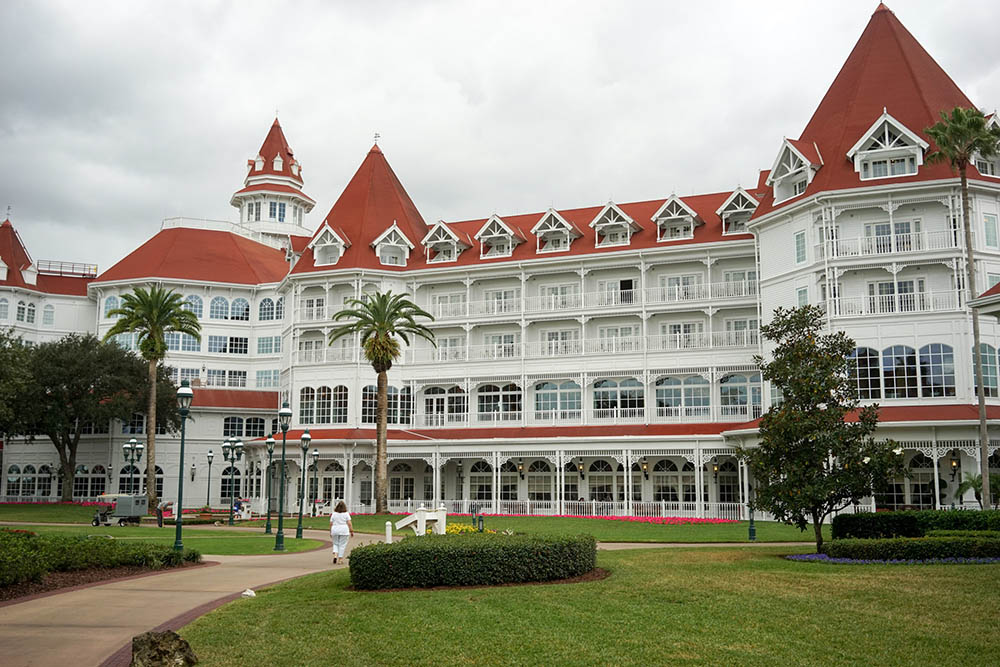 They will take your packages to your room, so you don't have to carry them around all day
You don't need to rent a car as you can rely on Disney's transportation to and from the Parks, and the airport
The early magic hours
You can book your Fast Passes further in advance
Advance booking for Character dining
Entertaining amenities and the Disney experience
Use Photo Pass and Buy Memory Maker (at least once!)
When you go around the Parks, there are many photo opportunities where staff is set up taking photos. They will hand you a Photo Pass card (or will add to your Photo Pass card if you already have one). If you purchase Memory Maker you get unlimited photo downloads to all your photos taken at the Park, plus there are other perks included. Last time we did this, the Memory Maker was the better deal as otherwise individual photos we wanted would have been $20/photo. We easily had more than 10 photos taken that we wanted by the end – it was also nice as I was actually in the family photos. If you buy Memory Maker three days in advance of your visit to the Park, you can get a discount and if you stay at the Disney resort there were some extra photo opportunities.
I hope these Disney World and Disneyland tips help inspire your trip! If you have any questions, please leave a comment below!
---
Written by Shauna Heryford.
Shauna is a busy mom to two fantastic kids and a freelance Digital Marketing Consultant with over 20 years in the marketing industry. Shauna loves spending time with her family and friends. She thinks family vacations, girls' weekends and couple's trips are good for the soul; whether it is a weekend tenting or two weeks in Hawaii – it is important to reconnect and reset. You can connect with Shauna on LinkedIn.
---