How to Save Money for Vacation – it's easier than you think!
Let's face it, taking a vacation is costly these days. Factor in travelling with kids, and the costs are enough to make you think you'll never be able to take a dream vacation again! If you're longing for the days when budget travel was easy because you were just travelling alone and kicking back in hostels, or you were travelling as a couple and finding dirt-cheap deals, you are not alone. Don't despair, there are ways you can save for your next family vacation but you'll have to use a little imagination and a lot of dedication!
Here are some great tips on how to save money for a vacation. You'll be taking your next trip sooner than you think!
1. Open up a savings account that's dedicated to your vacation savings.
When you open up a vacation savings account, there are a few key things you can do. Set up automatic payments so you can passively put money into the account. You likely won't even notice that money is being transferred. Even if it's $20 a week or $200 a month, every little bit helps! Choose an interest-bearing account so your money can grow even a little bit. Talk to your bank representative about the best options for your account, such as a TFSA account. Also choose an account plan that deters you from withdrawing money from the account by charging you a higher transaction fee. This will make it less likely that you dip into the account.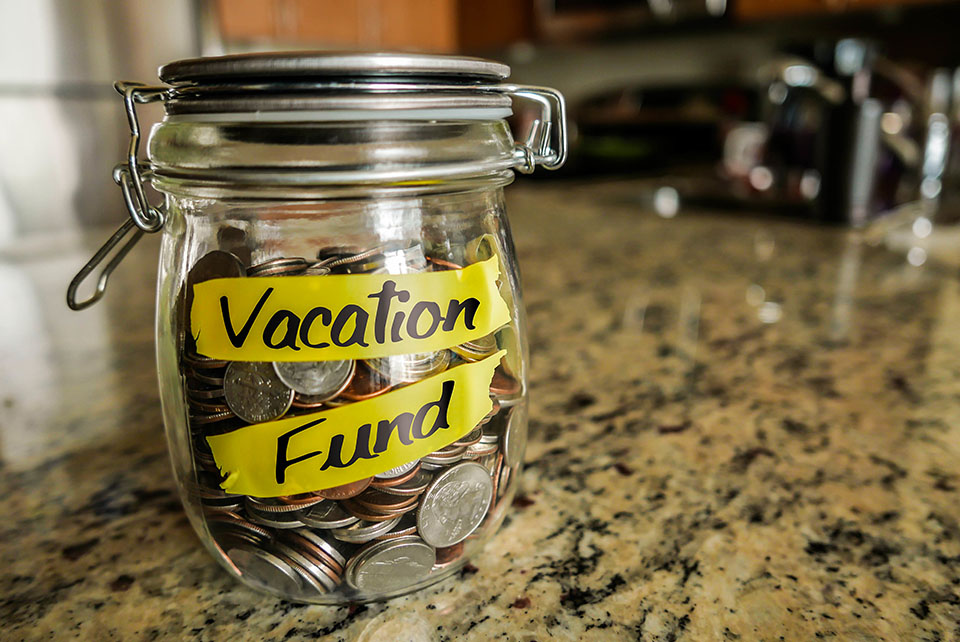 2. Slash your convenience food/drink budget.
Yes, sadly I'm talking about slowing down on your daily Starbucks coffee runs! If you're like most North Americans, you're probably guilty of hitting up the drive-thrus on those busy days, especially if you're parents with children keeping you always on the run. Or perhaps you are too busy (or lazy!) to pack a lunch to bring to work, so opt for eating out most days of the week. You'll be surprised how much it adds up! Slash the coffee runs and start making your own lunch and take that money and put it into your vacation savings account. Even if it's $10 a week that you save from not going through drive-thrus or the coffee shop, it will make a huge difference.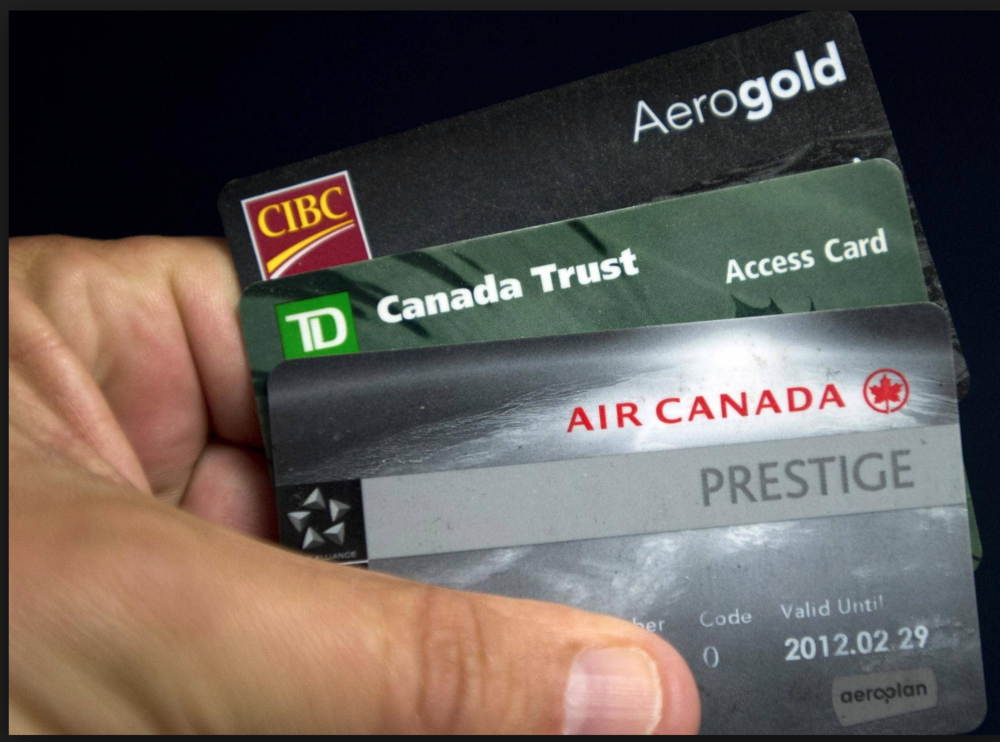 3. Get a credit card that earns you travel points. Use it for everything!
Consider using a credit card that earns you travel points for all of your expenditures. There are many cards that will even give you thousands of free points or miles as a sign-up bonus. I recommend using one credit card instead of having different cards. For example, my husband and I both use CIBC Aventura cards and all of our points are accumulated together. We use our cards for everything including large household purchases, some utilities (phone, internet etc.) business expenses, groceries, gas and car expenses, even small purchases that are under $5.
Get more points by tapping into friends/family purchases.
If you have friends and family that don't collect points but are making large purchases, ask if you can put their purchase on your credit card so you can earn their points. They simply reimburse you for the purchase in cash, cheque, e-transfer, or can even go to their bank and transfer the money directly to your credit card! For example, my parents bought a new furnace for their home that cost a few thousand dollars. We paid for the furnace with our credit card and they transferred us the money. We earned thousands of points just for that one purchase!
We like the CIBC Aventura card because we can use it on airlines, hotels and car rentals around the world. Also when we signed up for the card there was a bonus of 15,000 points which was an excellent reward.
There are many different credit cards that offer great programs, so do your research to see what works best for you. I love this article that shows a great comparison of travel rewards cards in Canada: Best Travel Credit Cards in Canada.
4. Take advantage of AirMiles, Aeroplan and other rewards cards
When you collect points using Airmiles, Aeroplan or other rewards programs such as PC Rewards, Shoppers Optimum etc., these points can help you offset some of your other purchases such as groceries, personal care items and save you a ton of money! For Airmiles and Aeroplan you can also use their points on travel costs such as flights, hotels and car rentals. Overall, these points programs are an excellent way to save money and get you closer to reaching your bucket list trip!
5. Embrace minimalism and sell unused items online.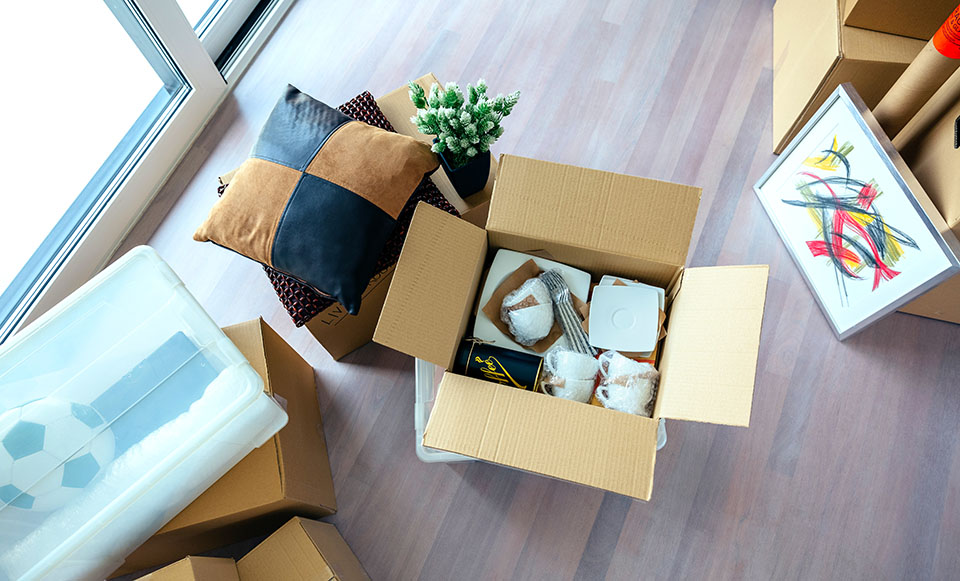 Minimalism and recycling are taking our society by storm! This is a trend that is definitely worth jumping on board and implementing for life! Don't let your unused material items sit in cupboards and closets to collect dust for years. Even if you can sell items for $5 here or $10 there, that money can go directly into your vacation savings account. You'll be surprised at just how much stuff you can let go, and how valuable it is to another person who can use it right away.
Go through your home and garage and downsize your unused material items. There are many online neighbourhood swap and sell groups, or websites/apps such as Kijiji that make it very easy to sell your items.
---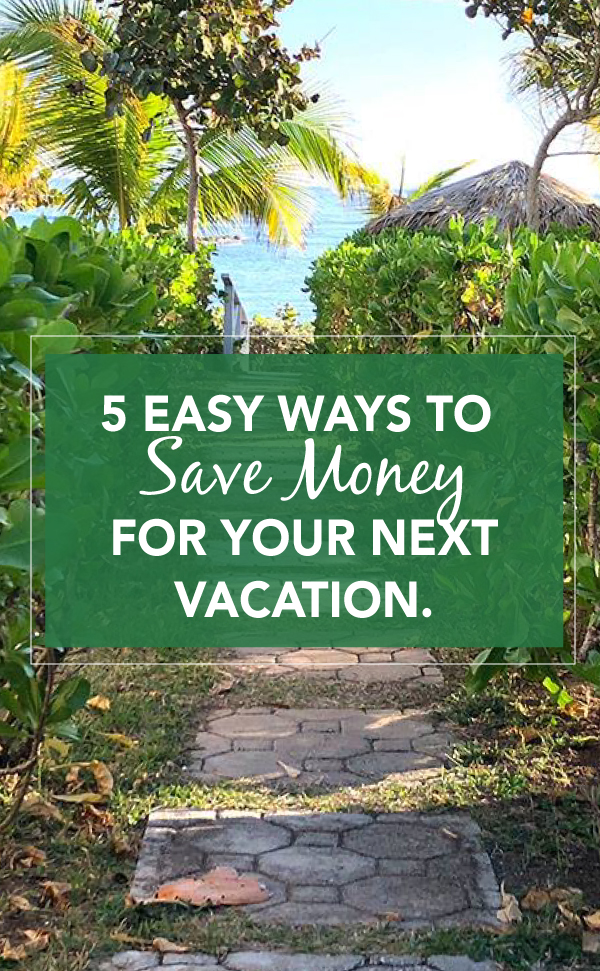 I hope these 5 things you can do to save money for your vacation gets you on your way to planning your next dream trip! If you have any other great money saving hacks, I'd love to hear them. Please let me know in the comments below!
If you liked this list for saving money on family travel, please share on Pinterest and social media.
______