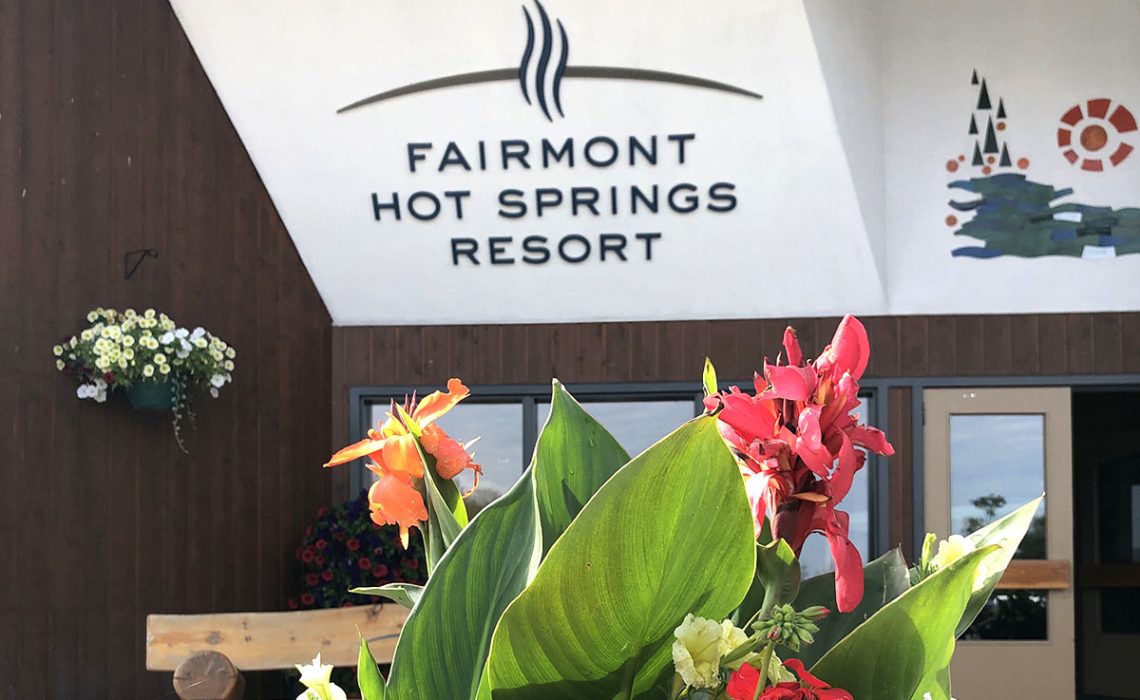 The Rocky Mountains bordering British Columbia and Alberta are famous for destinations like Jasper, Lake Louise, Canmore and Banff, but have you been to Fairmont Hot Springs yet?
When I think of taking a trip to the mountains, the first places that pop into my mind are Jasper and Banff followed by Canmore and Lake Louise. There is truly a reason that people flock to these beautiful towns – they are stunning year-round! The world knows it, proven by the fact that they're bursting at the seams with hundreds of thousands of tourists arriving, especially during the summer peak season.
Years ago, when I couldn't find accommodations in any of the usual mountain destinations, I discovered Fairmont Hot Springs and have been hooked ever since! This beautiful area of the Canadian Rockies offers a truly vibrant atmosphere with a peaceful ambiance; the perfect combination for a great vacation.
Not too far, but close enough!
Fresh mountain air. Jaw-dropping landscapes. Plenty of activities. Ample space to unwind. Fairmont is such a wonderful alternative to the usual spots such as Canmore or Banff.
Where is Fairmont Hot Springs?
You'll find Fairmont Hot Springs about 2 hours west of Banff or 3 hours from Calgary. If you're coming from the interior of BC, it's about 1 hour north of Cranbrook or 1.5 hours south of Golden. Or if you're coming from Edmonton, the total drive time is about 7 hours.
Once you reach the Banff area, the scenery becomes breathtaking. Lovely lakes, streams and waterfalls, vast mountain ranges and lush landscapes are around every corner. The drive doesn't feel tedious because the views are incredible. Located near the Alberta border in the Kootenay Rockies area of British Columbia, you'll also find many towns nearby including Radium, Invermere and Windermere.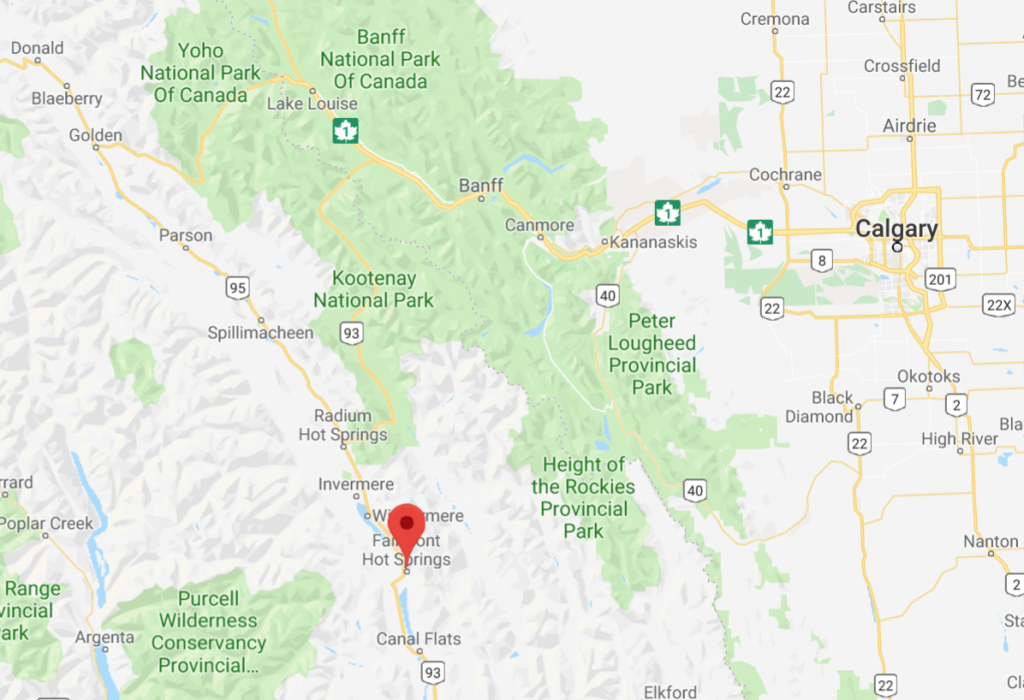 Where to stay in Fairmont Hot Springs?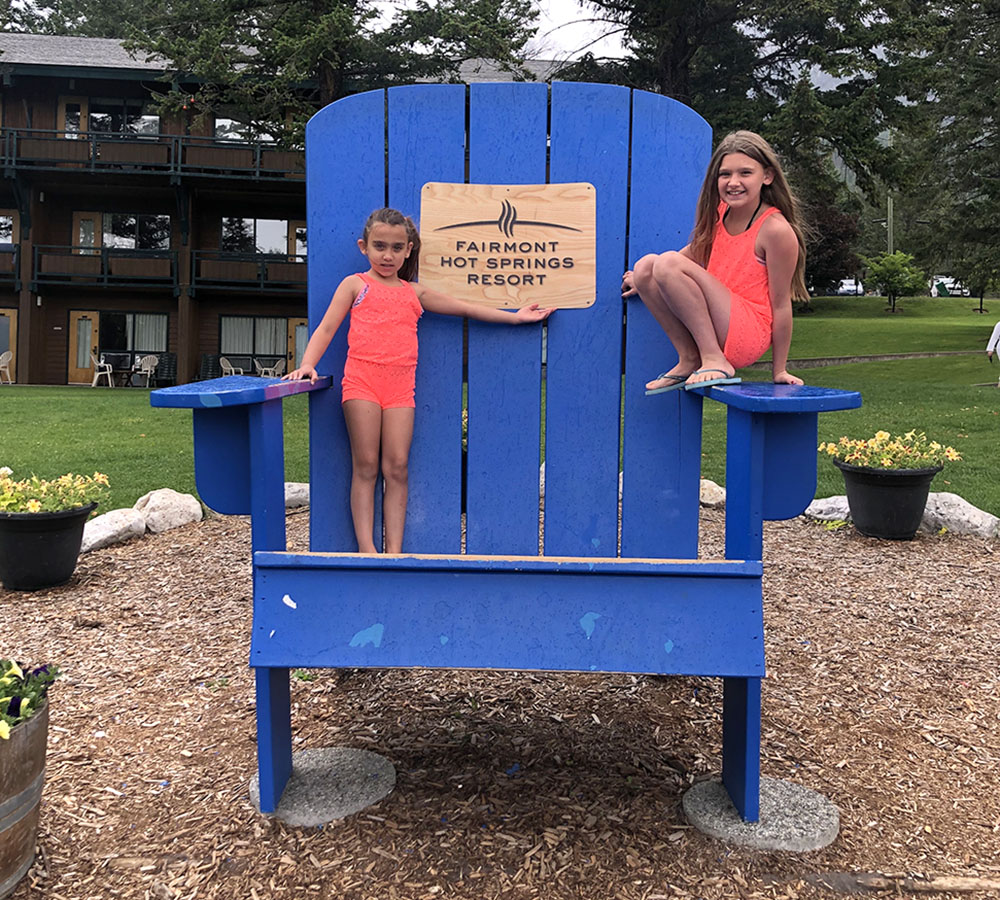 We love staying right at Fairmont Hot Springs Resort. They have a large hotel and RV park with all of the amenities right on site. They offer basic hotel rooms, suites, and cabins. It's very easy to stay at this resort whether you pop in for a weekend or stay for an extended period of time.
We have also stayed in the town of Invermere and have used VRBO or HomeAway to book our own accommodations. We enjoy staying near the lakefront on Windermere Lake. The casual vibe of Invermere is a great base for a rejuvenating vacation.
What to do in Fairmont Hot Springs?
Take a dip in Canada's largest natural hot springs!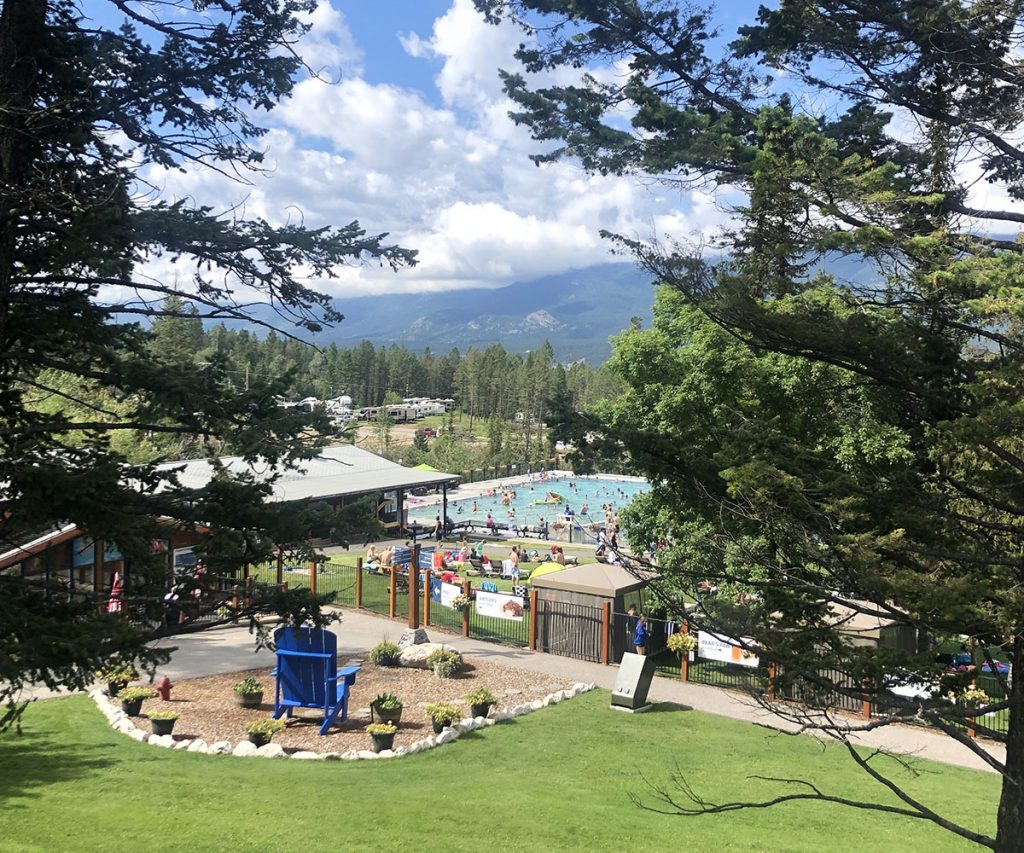 Fairmont Hot Springs is home to Canada's largest natural mineral hot springs. The resort has a large main pool area that is cooled down enough that people can stay an enjoy for hours. There is also a hot pool and diving pool. Inside the resort, there is a guest-only hot pool, plus hot and cold plunge pools.
Love to golf? There are many options!
Golf courses with the stunning Rocky Mountains as a backdrop are a golfer's treat. There are a few options right in Fairmont Hot Springs including Mountainside, Riverside, and Creekside golf courses. Or if you want to go a bit further there are more courses closer to Radium which is just a short drive from Fairmont Hot Springs.
Hit the beaches on Windermere Lake!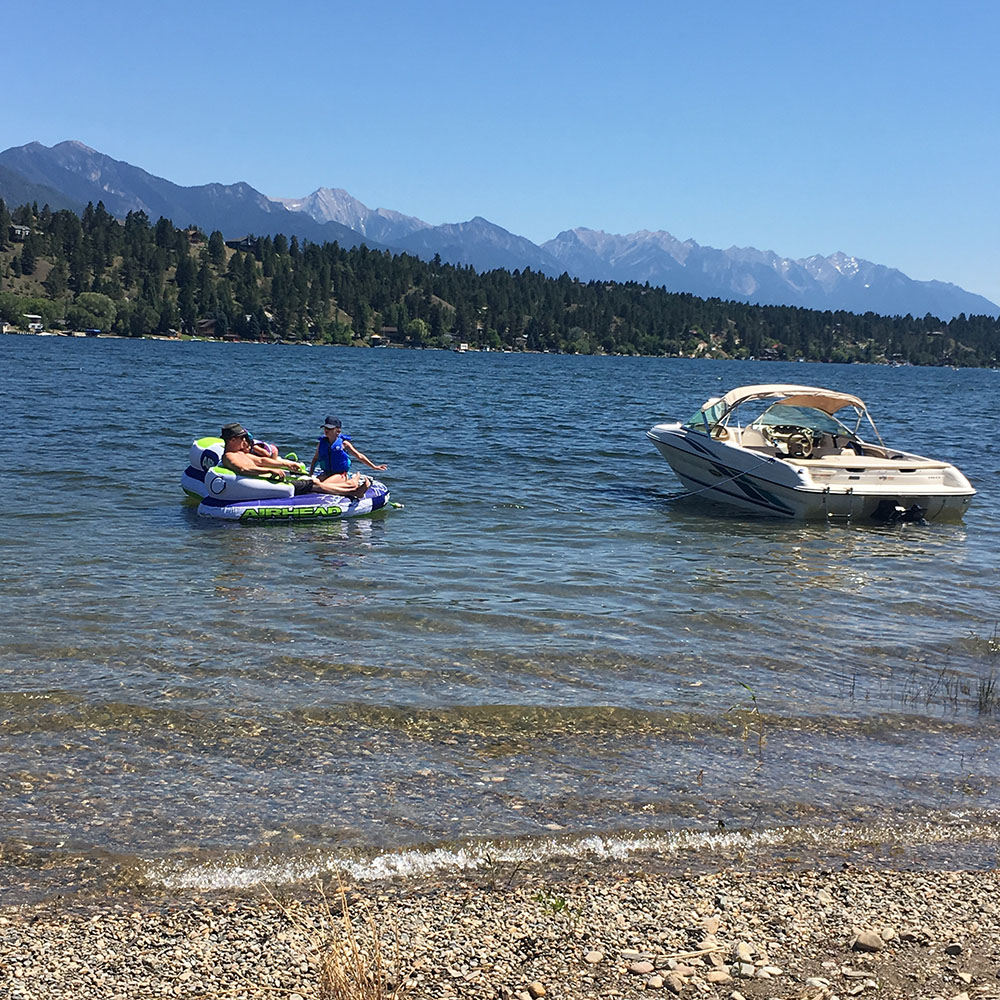 Lake Windermere sits in the Columbia Valley and is one of the warmest lakes in British Columbia. The town of Invermere is about a 20-minute drive from Fairmont and it sits at the Northwest corner of Lake Windemere. Within Invermere, you'll find two family-friendly beaches including James Chabot Provincial Park and Kinsmen Park. These beaches are so much fun for all ages with lovely areas to swim, wade, play on the beach or have a picnic in the shade. Both beach areas have playgrounds, washrooms, and other amenities.
Get on the water!
Paddleboard, canoe, kayak, jetski, waterski, tube, wakeboard, surf, fish – if you love being on the water there are plenty of ways to get out and enjoy! If you want to rent a boat or jetski, there are a few options in the area. Here are a couple of boat rentals in Invermere that we used before we decided to buy our own boat.

– Pete's Marina
– Columbia River Paddle
A new way to see the mountains with ziplining in BC!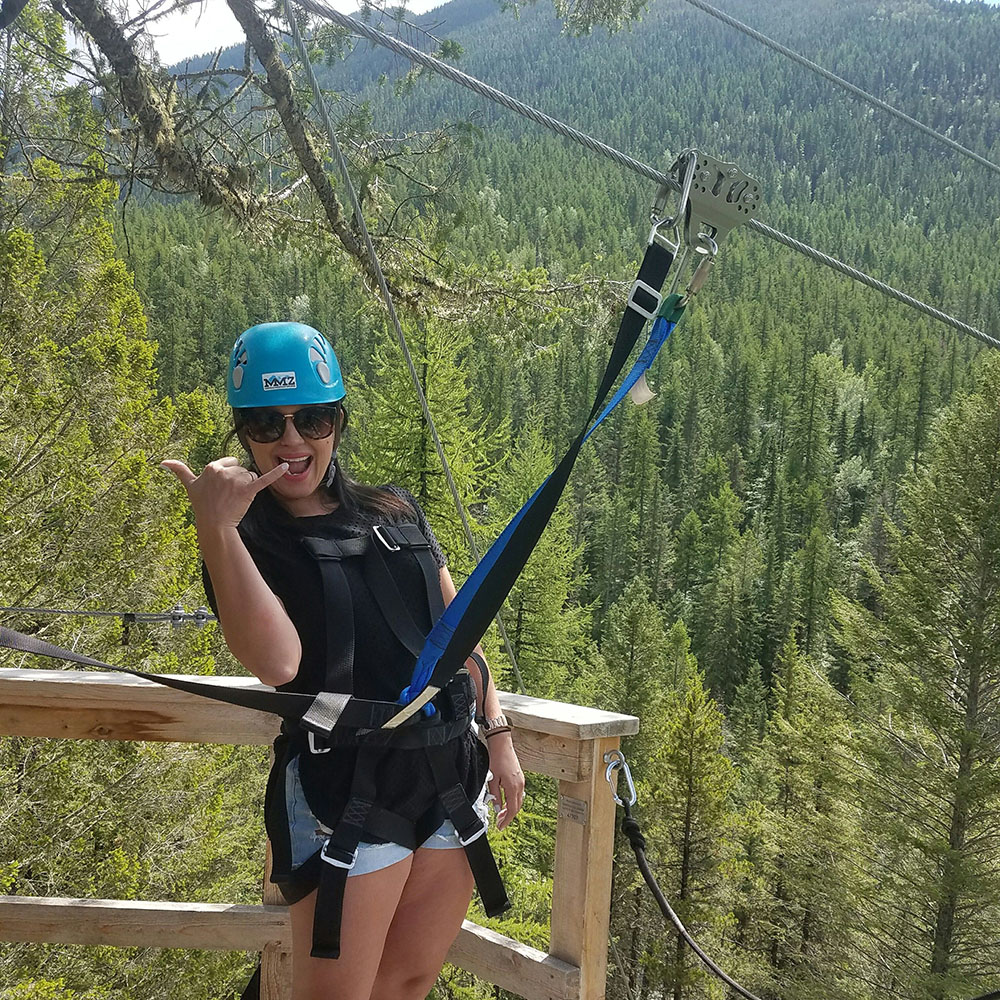 If you're new to ziplining or have been doing it for years, you can definitely get your adrenaline going by soaring above the treetops and gliding along the beautiful Rocky Mountains at a couple of zipline courses in the area. Mineral Mountain Ziplines is located right at Fairmont Hot Springs Resort and is a really fun experience with 6 ziplines, each at different heights, speeds and distances. My best friend and I took our two 9-year-old daughters and they had a blast!
There is another zipline course nearby, Valley Zipline Adventures, which is on our bucket list for next time we visit!
Stroll through the town of Invermere
Invermere on the Lake is a vibrant and laid-back mountain town. There are great shops, bakeries, art galleries and much more to check out. You can easily spend a couple of hours strolling through downtown Invermere. They even have a farmers' market on Saturday mornings!
Go hiking or biking
There are 13 trails around the Fairmont Hot Springs Resort, plus many more in the area such as Hoodoo Trail or Pop Bottle Ridge. Be sure to take the easy hike up to the Indian Bathhouse which is a historic building housing natural hot springs baths that the early settlers used. There are also some all-natural springs that you can dip your feet into and stunning views of the Columbia Valley. Here is a great map of trails around Fairmont ranging from easy to difficult.
Try great restaurants near Fairmont Hot Springs
Foodies rejoice! There are so many local dining options within a short drive from Fairmont Hot Springs. Be sure to support these local businesses! Our favorite spots that we go to almost every time we visit include:
Fubuki Sushi in Invermere
Fuze in Invermere
Tony's Greek Grill in Fairmont Hot Springs
Farside Inn Pub & Grill in Fairmont Hot Springs
From Scratch in Fairmont Hot Springs
Peppi's Italian Fuel in Invermere
The Invermere Bakery in Invermere
Don't forget to rest and relax
Most importantly, do nothing at all! There are so many spots where you can find solitude. Soak in the silence and let your body and mind reset. There's just something about that fresh mountain air that refuels the soul!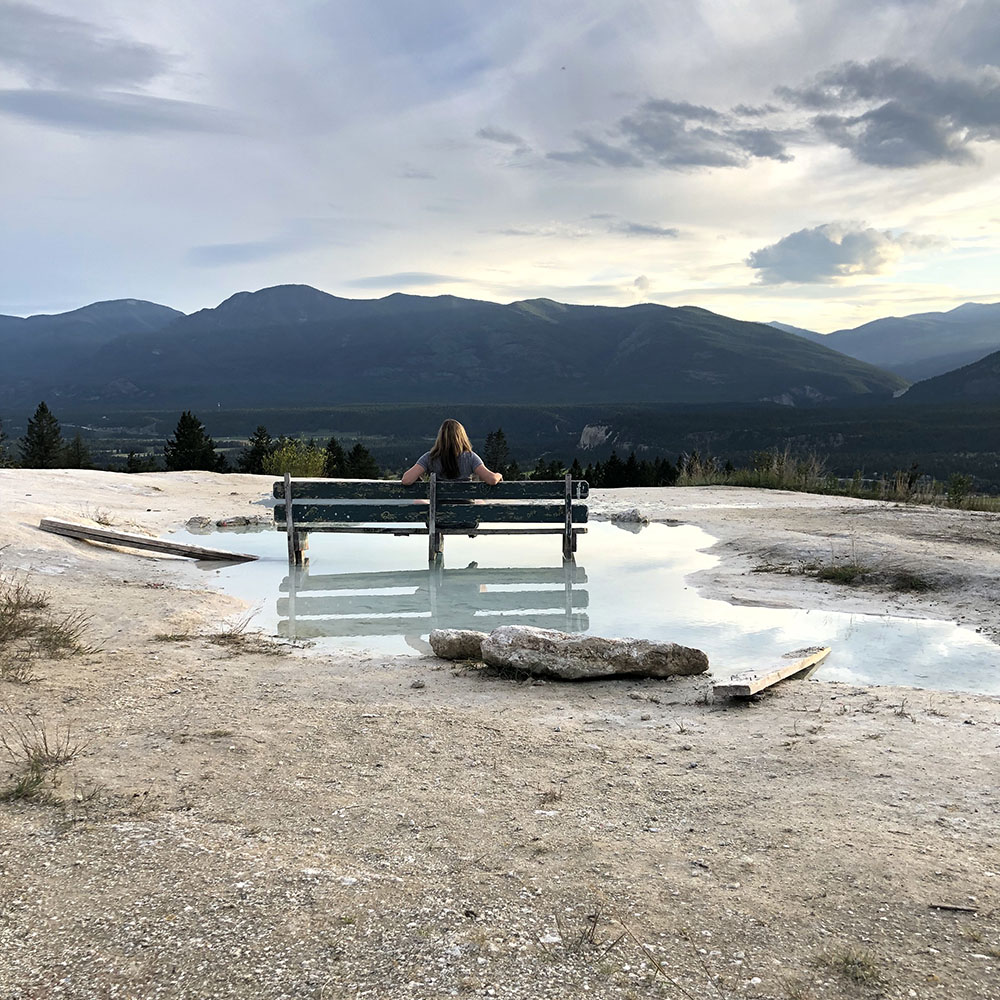 Have you been to Fairmont Hot Springs? What is your favorite thing to do? Let me know in the comments!

---
---