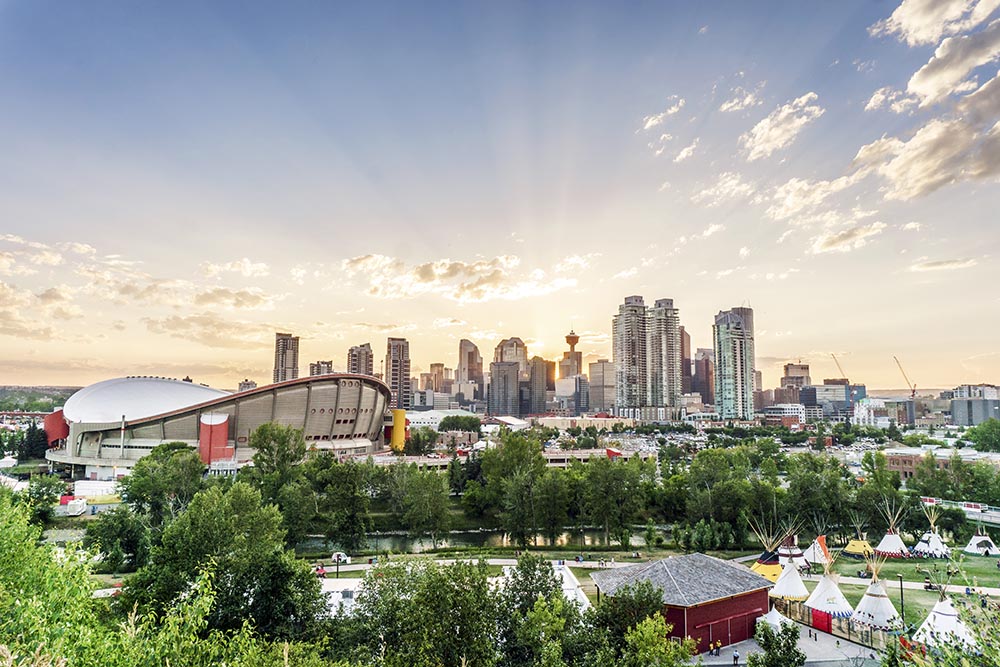 Calgary is the fifth largest city in Canada and also ranked at the top for sunniest Canadian cities! The city is diverse with plenty of activities and fun for all ages. If your planning on taking a trip to Calgary for the weekend or even a few days, here is a great list of ideas for a fun family getaway, especially in the warmer months!
Choose a great hotel for kids in Calgary.
Plan your trip by having a great home base! Choose a Calgary hotel with waterslides! Our favorite hotel is Best Western Port o' Call which has two super fun waterslides and a fantastic kiddie pool area for children under 5. We have tried other hotels in Calgary but always return here. Our kids spend hours in the pool and we feel relaxed knowing they are in a fun and safe swimming environment! The hotel offers a great breakfast buffet, lunch and dinner service plus a coffee shop with snack bar. You won't have to go far to make sure the kids are fueled up before or after all the swimming!
Spend the day at Calgary Zoo.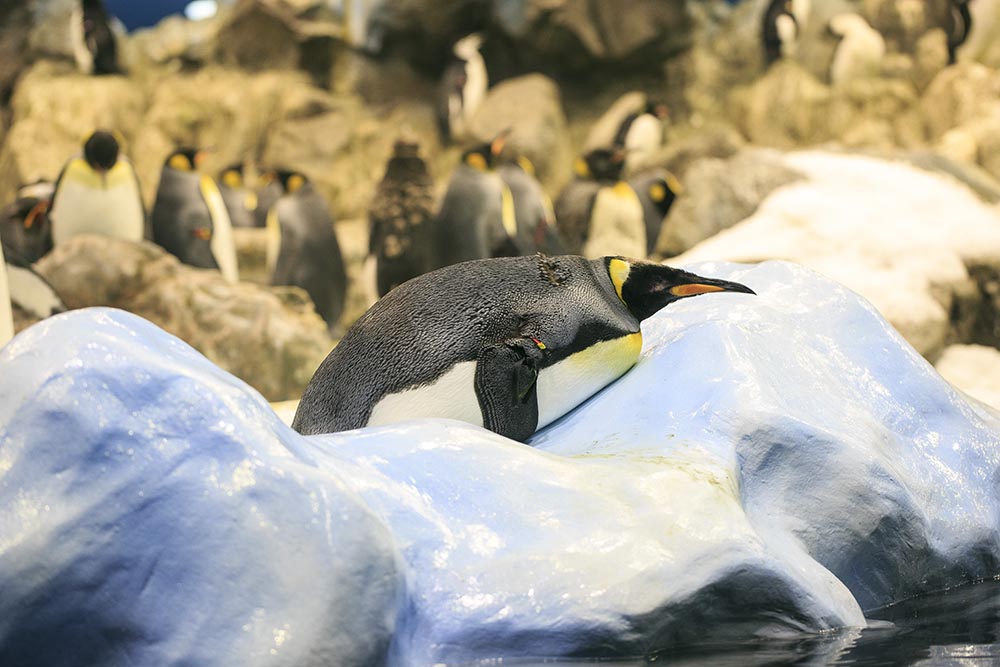 It's so easy and fun to spend many hours at Calgary Zoo. Voted as one of Canada's top tourist destinations, Calgary Zoo has amazing animal experiences. They have nearly 1,000 animals across 119 species including pandas, elephants, giraffes, penguins and much more. The kids will enjoy exploring the prehistoric park with towering dinosaurs all around. There is a huge playground, plenty to eat and drink, souvenir shops and nice grassy areas and gardens to take a break.
Ride the day away at Calaway Park.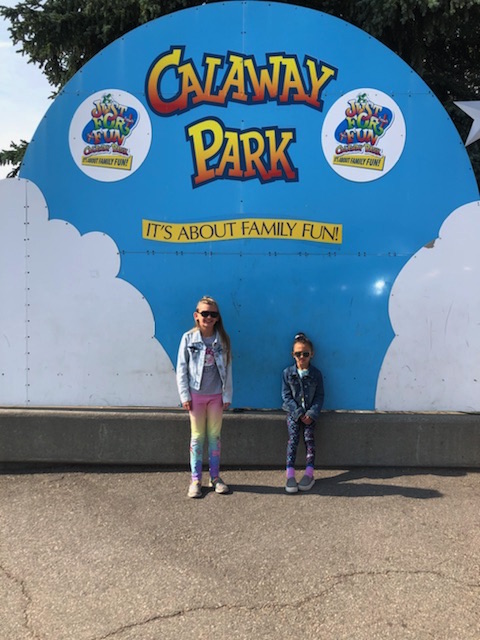 Calaway Park is Western Canada's largest outdoor amusement park. There are 32 rides with levels for all-ages, plus there are carnival games, exciting live shows and plenty of delicious treats. It's easy to spend the entire day at Calaway Park, and the value for the money is excellent. They offer a one-time pay at the gate fee, allowing for unlimited rides and shows for the day. The park is clean and family-friendly throughout.
Zoom with Skyline Luge Calgary.
Skyline Luge Calgary is located at Canada Olympic Park. Ride the chair lift to the top of the hill and then grab a downhill kart to descend down the track. Downhill karting is a unique, wheeled gravity ride that provides a fun-filled adventure activity suitable for riders of all ages and experience. Smaller riders can go with an adult.
Head to the top of Calgary Tower.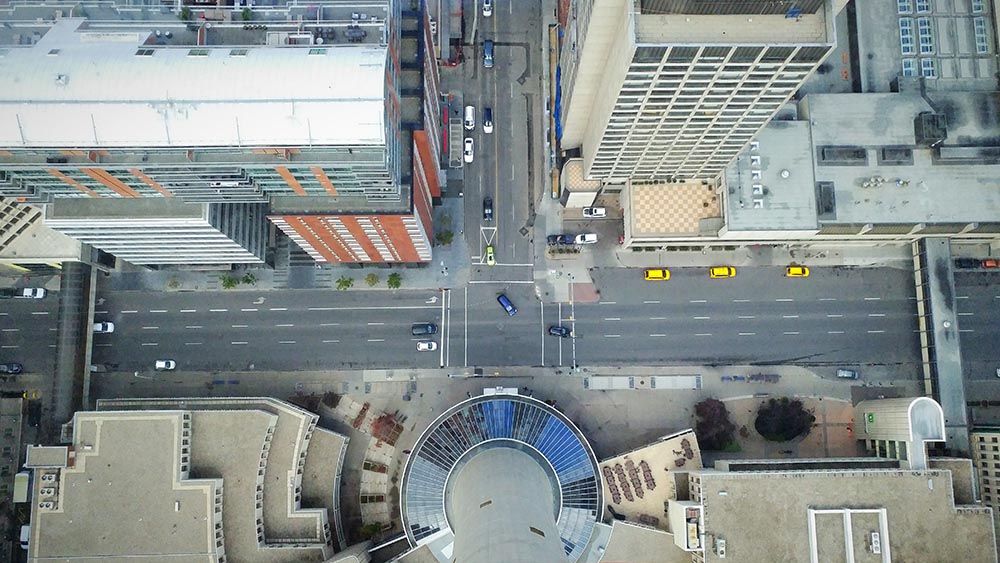 For beautiful 360 degree views of the city, mountains and prairies, head up to the top of Calgary Tower. Give the kids a one-of-a-kind experience stepping onto the glass floor in the Observation Deck that looks directly down onto the streets! Not for the faint of heart, but definitely a memorable adventure. Grab a drink or bite to eat at Sky 360 Restaurant which revolves every 45 minutes! The kids will get a kick out of the fact that the restaurant is actually turning as they eat!
Fire up your imagination at Telus Spark Calgary
There is just so much to do at Calgary's science centre, Telus Spark. Spend the day exploring over 100 exhibits and galleries with hands-on learning and really cool and unique demonstrations that share excitement about the world of science, technology and creativity. There is also an HD digital dome theatre and outdoor park for the kids to get fresh air and burn off energy!
Go back in time at Heritage Park.
Heritage Park is a historical park in southwest Calgary featuring a replica 1910 pioneer town. It is Canada's largest living history museum with hundreds of exhibits, rides, shops, restaurants, daily demonstrations and activities. Just inside the gates, you can board a real steam engine train which will take you into town. Stroll down the main street and check out the old fashioned buildings and midway rides. There are farm animals, a settlement fort and aboriginal encampment. Workers are dressed up and in character to represent what life was like back in the 'olden days!
Other fun things to do in Calgary.
One place we haven't been yet but will be checking out soon is Granary Road located just south of Calgary. Granary Road offers 36 acres of activities, 3.5 kilometers of trails, a petting zoo and themed exhibits. There are a restaurant and year-round public market with vendors offering the best local products.
If you need a retail fix, be sure to visit Cross Iron Mills shopping centre. It is the biggest one-level shopping centre in Alberta and home to many stores and outlets, a movie theatre, restaurants and food court. Our kids enjoy visiting Bass Pro Shop which is a huge outdoor-gear store. There are plenty of unique things to look at including a large aquarium located near the center of the store. On the north side of the mall, there is a neat kids play area for the little ones if they need a break from shopping!
---
What are your favorite things to do in Calgary with the kids? Leave me a comment below!