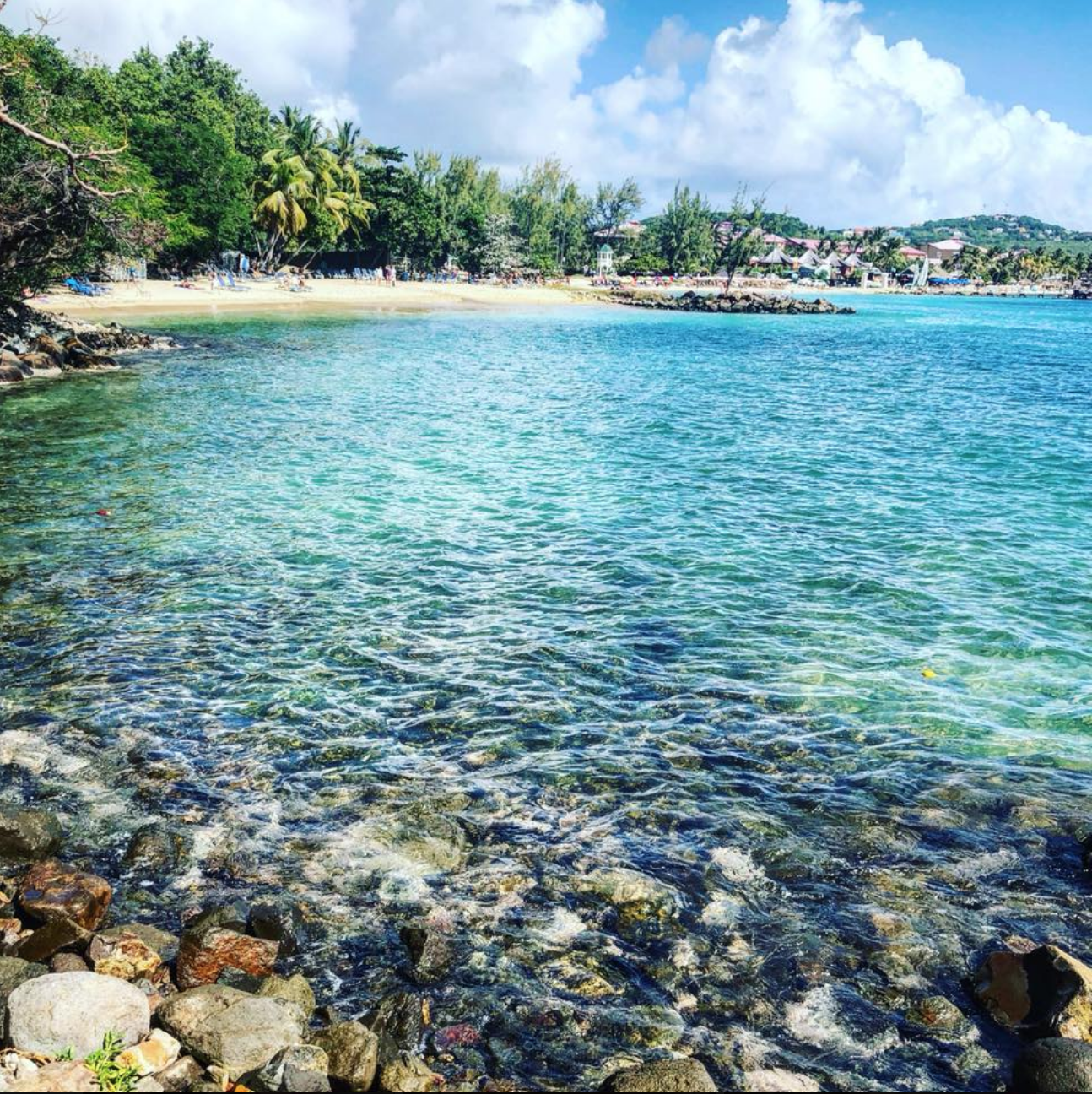 What to bring to an all-inclusive resort?
People seem to either love or hate all-inclusive trips. For me, I'm kind of in-between. I love to be adventurous, exploring new places and getting to know cultures beyond the boundaries of a resort. I also cherish being able to unplug my brain, relax and be pampered! All-inclusive resorts are great for that and I've experienced some of my most relaxing and memorable beach vacations at an all-inclusive. I've been on quite a few types of all-inclusive vacations including girls' trips, couples' trips and family trips with my kids. One thing that I've finally gotten down to a science is figuring out what to pack.
Here is a packing list for what to wear on a beach vacation for women. (1 Week)
1. 4-5 Bathing Suits
Yes, you read correctly! The more bathing suits the better and I suggest at least 4 or 5 that you can rotate. Think of your bathing suit as your daytime wear, so treat this as an 'outfit' for the day. You will likely just get up, throw on your bathing suit and a cover and live in that until evening. The reason I suggest so many is because when your bathing suit is wet it doesn't dry as fast in a humid climate, so if you were planning on washing it and hanging to dry, it usually takes a couple of days for it to be fully ready to wear again!
One of my favourite places to shop for swimsuits these days is La Vie En Rose.
2. 4-5 bathing suit covers
Your bathing suit cover is part of your daytime outfit so you will likely want to rotate it. Cute covers are great for walking around the resort, going into the dining areas and will protect you from the sun. Plus, there are so many fabulous styles and prints right now so they are fun to have! Covers are also super easy to pack because they are so lightweight and can be folded up to take up a tiny amount of space in your luggage!
You don't have to go to a speciality store for covers. I seem to always find cute and affordable swimwear covers at Ardene!
3. 3 shorts or skirts and tops
Shorts and tees or tanks are so comfy and you can use them in the daytime if you decide not to wear your bathing suit, if you decide to go off resort, or head out on an excursion. They are also great for a casual dinner or a sunset stroll on the beach.
4. 4-5 sundresses
Sundresses are so versatile! Use them in the daytime or even wear over your bathing suit in lieu of a cover. You can also wear a cute sundress if you're going off resort or just lounging around. Or dress it up in the evening time with some jewelry and wedges or sandals when you're going for dinner.
5. 2 dressy outfits
Depending on what your resort has to offer such as fancy dinners or dancing, I would suggest packing at least 2-3 of your favourite 'dressier' outfits that you make you feel like a million bucks! Whether it's a dress or skirt and top, make sure it's something comfortable and lightweight for the hot climate.
6. Hats and Sunglasses
I always suggest bringing at least 2 hats and a couple pairs of sunglasses. Hats get wet and sunglasses get lost, so be sure to have at least a couple of options. The don't take up a ton of room in your luggage, you won't regret having options.
7. Flip flops
You will live in your flip flops, especially in the daytime! I would even suggest bringing two pairs of flip flops. When wearing the same flip flops day after day, your feet may get sore, especially if you're spending a lot of time walking around or on terrain such as sand, cobblestone and grass. If you change them up it will give your feet a break!
8. Beach Bag
A nice large tote or beach bag to pop your towel, book, sunscreen and other beach or pool essentials. I would suggest something that is lightweight and thin material or mesh that dries easily. Heavier canvas takes a while to dry and after a few days starts to get moldy.
9. Small purse
Leave your large purse at home and let minimalism take over! A small purse, wristlet, cross body bag or even a stylish fanny pack is easy to carry, compact and something you can just throw your cash, lipstick and other small essentials in for a day or evening out strolling around your resort.
10. Light sweater or scarf for cooler evenings
Even in the hottest countries, I've run into unusual weather systems or cooler evening breezes that have dropped the temperatures causing a bit of a chill. Or another issue is air conditioning in indoor spaces that leaves a few goosebumps. Don't forget to pack something to throw over your shoulders and keep you comfortable!
Of course, be sure to pack lots of sunscreen! Have I missed anything on this list? Let me know what you like to pack for your all-inclusive resort vacation!
---