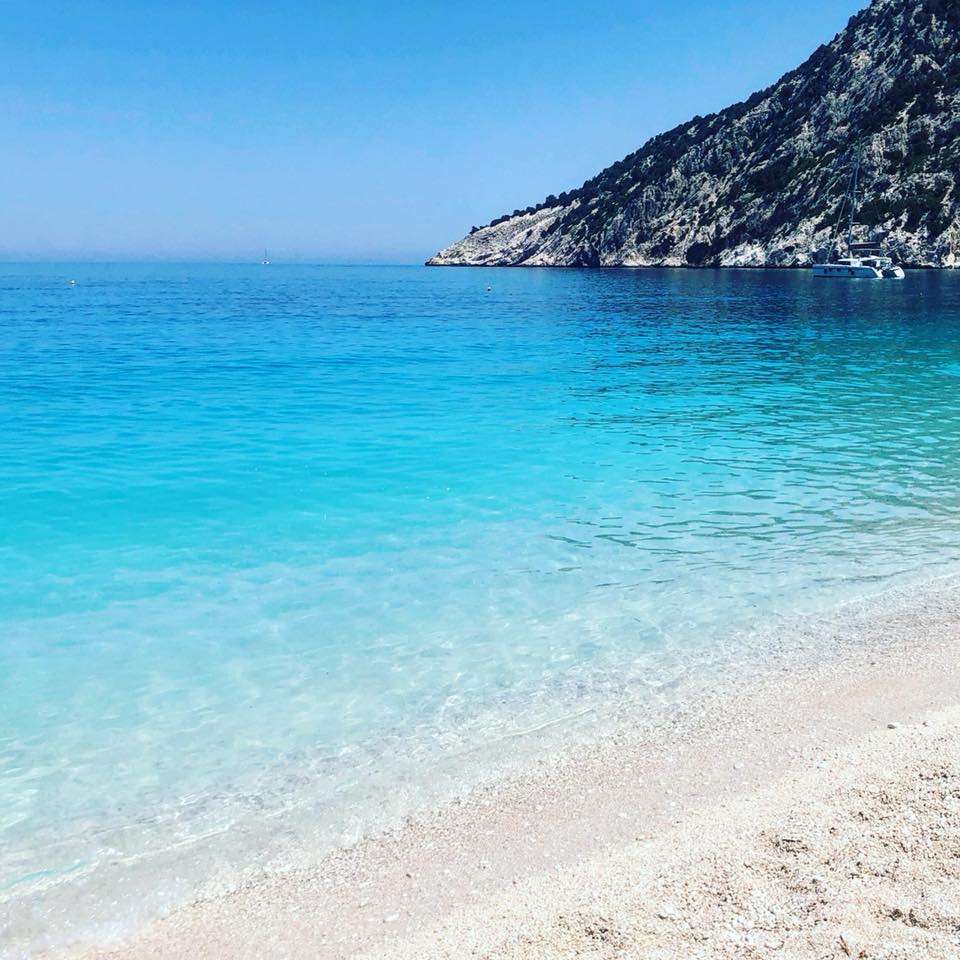 Why travel to Greece?
I have a big circle of Greek friends here in Canada and have been lucky enough to be immersed in their amazing culture since I was a child. After years (even decades) of hearing about how amazing Greece is, I finally went this summer to see for myself! Along with my hubby, kids and another [Greek] family, we went to Patras, Cephalonia, Lefkada and Athens. The trip was one of those where I had a few ideas of what it would be like, based on what my Greek friends had told me, but I went with a very open-mind and neutral expectations.
Now that I'm back and I've really absorbed the experience, my mind keeps floating back to some of the things I absolutely adored about Greece.
Here are 12 things I love about Greece:
1. Greek streets are alive with many bustling cafes and restaurants.
The walking streets are fantastic, and there is just so much much vibrancy and life in the dining and shopping districts.
2. The slower pace of living.
People seem to appreciate the finer things in life; visiting with friends or family, a good cup of coffee, cooking with love etc.
3. The Greek beaches, oh my!
Greece is renowned for beaches and I can definitely see why. There are so many to choose from: quaint to bustling, kid-friendly to party central! Here is a great guide on the 35 best beaches in Greece from Fodor's Travel.
4. The beautiful water.
The sea is so clear and comes in beautiful shades of blues and greens unlike anything you've ever seen!
5. No sharks and calm seas.
Peace of mind, especially when traveling with kids.
6. The unbelievable scenery.
Vast mountain ranges, ancient caves, archaic ruins, historical buildings, stunning blue water and thousands of beaches, Greece truly is a feast for the eyes. Island-hopping is a great way to see Greece, and this two-week Greek Island Hopping Itinerary is a great way to see it all!
7. Transportation is so easy.
Rent a car, take a train, catch a ferry – it's just so simple to get around.
8. Accommodation is still fairly cheap.
In comparison to other countries, accommodations are still quite inexpensive. The lower cost of your stay helps make it an affordable vacation spot.
9. The Greek coffee!
From frappes to authentic Greek coffee, if you're a coffee drinker you'll definitely appreciate it!
10. The delicious bakeries.
Greek bakeries offer the freshest and most delicious sweets and savouries baked every day. Greek sweets are simply the best and there are so many to choose from like these 7 Scrumptious Greek Desserts.
11. One word…Gyros.
Simply the best! Gyros is a snack food found everywhere in Greece. Don't get fooled by the word 'snack', Gyros will really fill you up! Gyros are generally any kind of meat on a spit, cooked until it's crispy on the outside, then sliced off or cut in chunks onto a plate or wrapped in a pita. Garnished with garlicky white tzatziki sauce, a tomato and onion slices, one bite and you'll be hooked!
12. Greece is photographer's paradise.
The architecture, nature, oceans, old doors, walls, grafitti, bicycle, flowers, people, streetscapes, landscapes, food…every corner you turn you'll want to be clicking your camera.
I can see why people get so addicted to travelling Greece. It's such a vast country and every island, town and corner of the country has something different to offer. Have you been to Greece? What are the things you love most? Let me know in the comments below!
© Copyright 2018.
Connect with me on Instagram and Twitter!